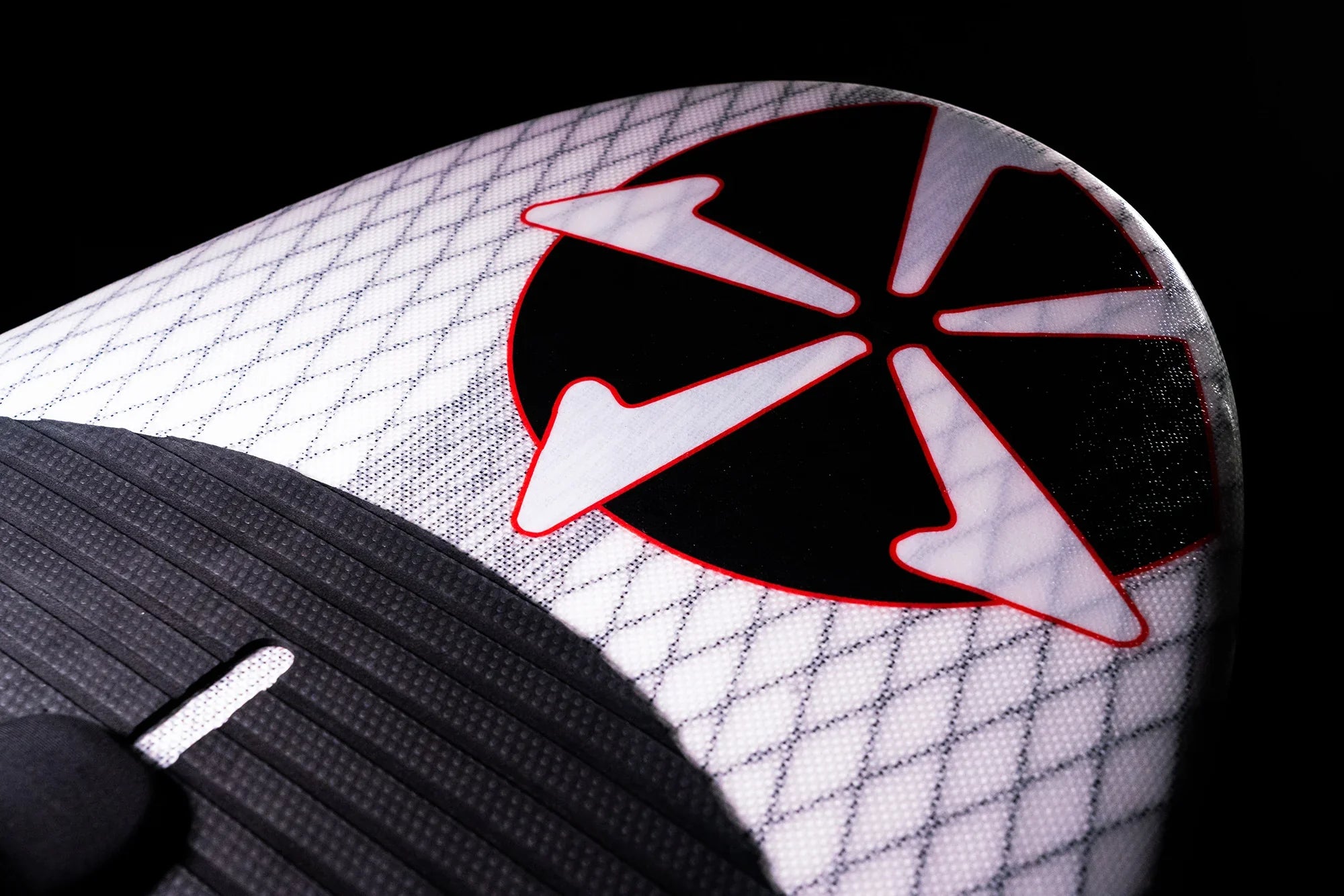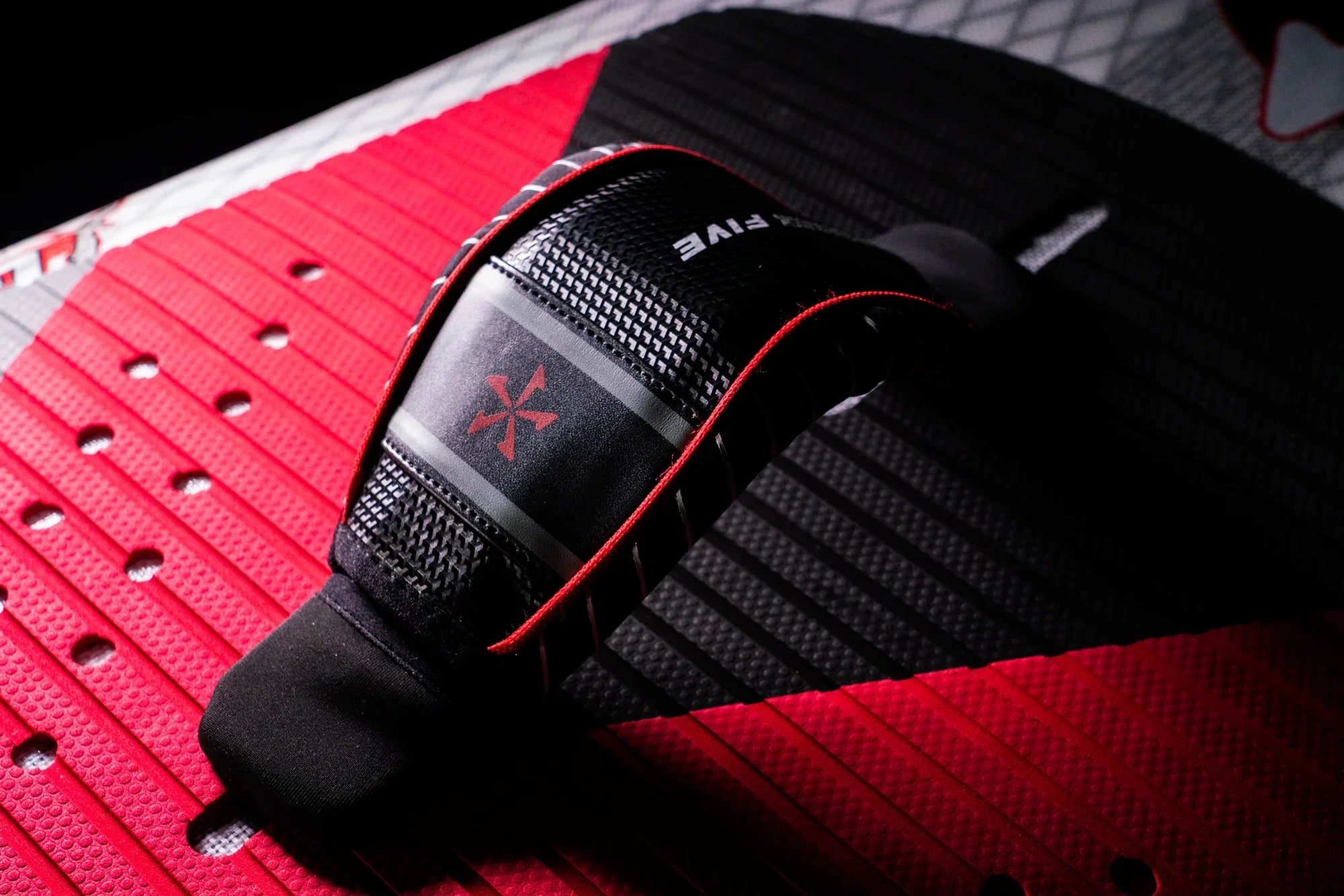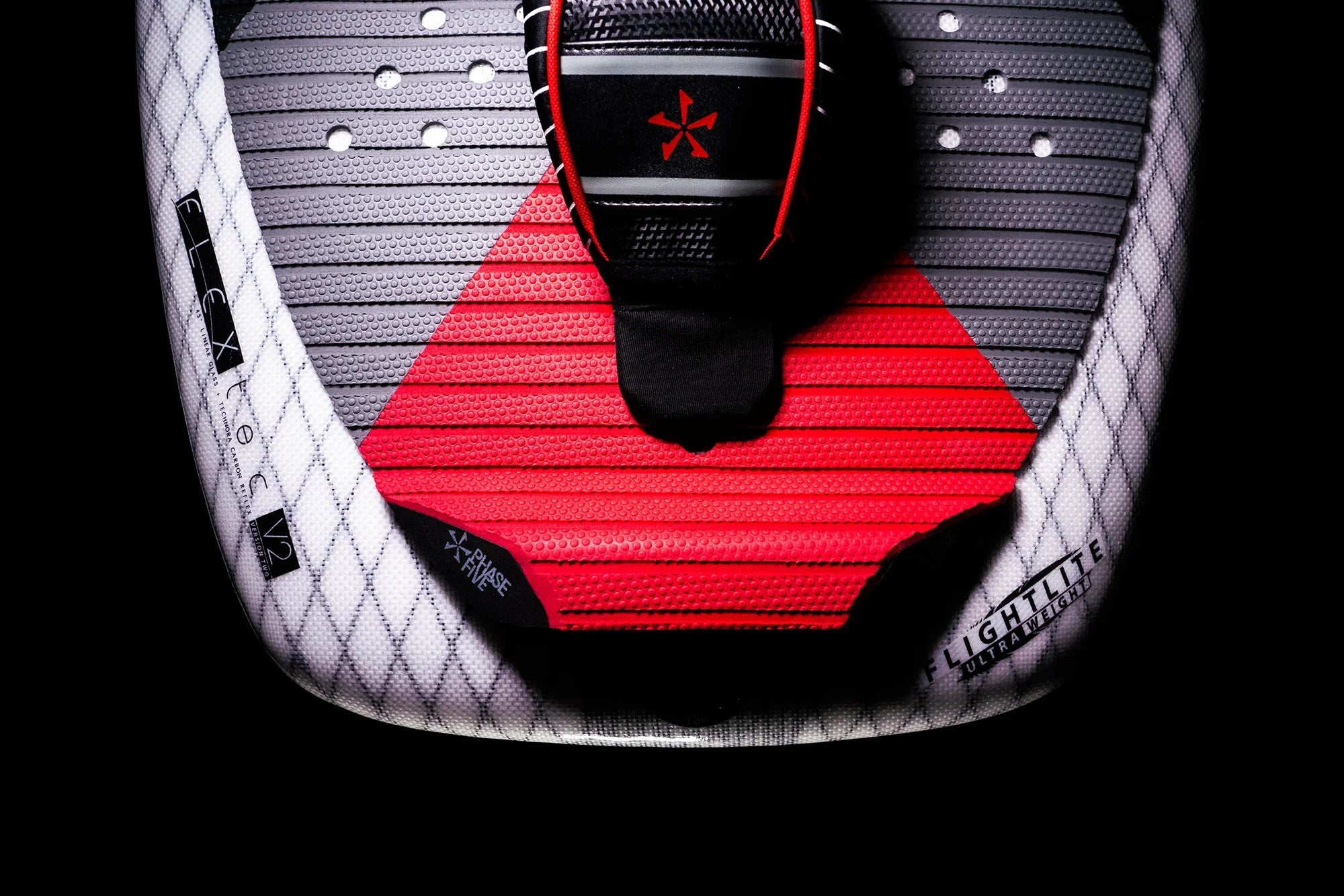 2023 PHASE FIVE GIZMO BOARD + NOVA FOIL PACKAGE
---
THE ORIGINAL P5 FOIL BOARD
The Gizmo is our original foil board. It is ultra light, super stiff and delivers the right amount of float. Each year the Gizmo Foil Board continues to prove itself as the weapon of choice for top end foil performance. We designed the Gizmo with an extra wide rounded nose to help recover during a foil breach and pulled in the bottom half for superior handling. The Gizmo comes equipped with foot straps for huge airs and strapped in foil maneuvers. This tough foil board is glassed with our high end FLEXtec V2 system for unmatched strength and durability. The Phase Five Gizmo utilizes an adjustable 10.75" long reinforced track mount system for the hydrofoil. 
NOVA FOIL PACKAGE
The Phase Five Nova Foil package is designed to make hydrofoiling user-friendly, approachable and fun in a wide range of wave conditions. The package delivers the best of both worlds with plenty of lift and early takeoff for catching even the smallest rolling waves yet holds ample speed and glide to stay connected to the wave energy. The magic is in the 760 Front Wing, which has a large, low-aspect shape incorporating an Inverted Gull Wing outline that gives it much better top-end speed and easy to engage pumping performance than many foils of similar size and surface area.
We highly recommend picking up the short 18" mast for first time foilers. We also recomend taking a look at the 1000 Front wing upgrade to ride the 3rd and 4th wake and greatly increase the pumpability of the Nova foil.
• 760 front wing increases overall lift and stability
• 28" aluminum alloy mast
• Aluminum alloy fuselage with 2 front wing position options
• Light weight carbon front and rear wing finish
• Titanium hardware kit for reducing corrosion
• Neoprene wing covers
• Compartmentalized carry case
CONSTRUCTION FEATURES:
• FLEXtec™ V2 Lamination
• V.R.T.™ Technology
• Reflex Speedrail
• Epoxy Resin
• Foil Mount
• Texture Finish
• EPS Core
• Flexspine™ Carbon Stringer
FOIL SETUP:
• 10.25" Track Mount
PAD:
• Foil Board Pad + P5 Techno Grip™ Traction v2